Empire State Building NBA 001
---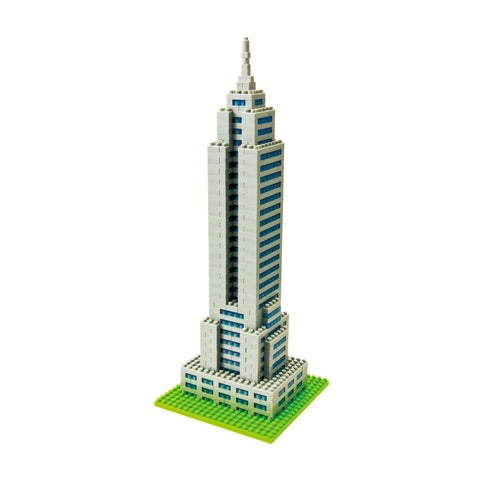 Now you can nano-size the Empire State Building. Located in the New York City at the intersection of Fifth Avenue and West 34th Street stands what was for 40 years, the tallest building in the world. Designed in a distinctive Art Deco style the 102-story skyscraper is considered one of the Seven Wonders of the Modern World. 
The Empire State Building was designed by William F. Lamb who's design firm completed the blueprints in just two short weeks. It was designed from the top down. Excavation of the site where the building stands began in 1930 and construction began on St. Patrick's Day of the same year. In 1931, the skyscraper was opened with the governor's grandchildren cutting the ribbon and President Herbert Hoover turning on the lights remotely from the White House.
Today, tourists can visit the Empire State Building and take an elevator ride to one or both of it's observation decks. On the 86th floor, tourists are presented with an impressive 360 degree view of New York City. The other observation deck is located on the 102nd floor and is enclosed. The second floor of the building is the home of the New York Skyride, a simulated flight over the city. 
Build your own micro-sized Empire State Building and other unique structures today!
Over 740 Pieces
Difficulty Level: 3/5
Related Products
---