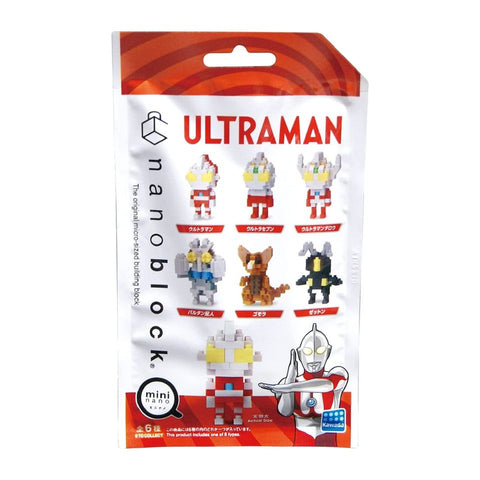 We are pleased to introduce the nanoblock mini Ultraman lineup, available in blind bags that are roughly half the size of the standard nanoblock figurine. Each bag contains one randomly selected mini model from a collection of six different characters.
The nanoblock Ultraman models feature the iconic red and silver suit, combining the joy of building with nanoblock bricks with the excitement of the classic Japanese superhero character.
The set comes with a detailed instruction booklet that guides builders through the process of assembling the model from scratch. Once completed, these nanoblock Ultraman models make excellent additions to any collection or display, showcasing both creativity and fandom.